Dri Dri by Elips Design
The coloured semi-circles on the facade of the shop represent the different flavours of ice-cream available. It makes a good advertising scheme as it adds a pop of colour to the area.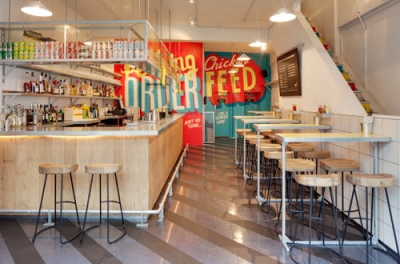 The design, including graffiti and agricultural elements was created to reflect the menu available. As the exterior walls are made of transparent glass, the bold interior design attracts the passers-by.